MAX Summit 2017 was held few weeks ago on 23rd of June at Nonhyeon-dong, Seoul. MAX Summit is the largest B2B conference in mobile industry of South Korea, and the keyword for MAX Summit 2017 this year was "AD-tech".
In 2016, the market size of mobile advertising industry has grown beyond newspaper or TV and is now at the second place of overall advertising industry. With growing size of mobile advertising industry, the importance of 'creative strategy' to produce the most suitable contents for mobile and 'ad-tech' which allows efficient ad-operations based on data is incredibly rising as well. Along with such trend, mobile marketing agency Mobidays aimed to address the current position of South Korea' mobile marketing and ad-tech industry and further foresee the future direction through holding MAX Summit 2017.
At the event, more than 50 experts from actual field and world famous enterprises such as Facebook, Google, Kakaogames participated as guest speakers in various sessions to share their insights and give analysis from their own perspectives regarding mobile marketing and ad-tech. The sessions included 'App Data Analysis', 'Mobile Advertisement Strategy and Its Future', 'Automatization of Marketing' and many more listed below:
Adding on to the sessions, the interesting part of MAX Summit 2017 was <AD Tech Awards>. It was held in order to reward the enterprises for their excellence in significant field and also to motivate the others in the industry. The panel formed of mobile marketing/ad-tech specialists in Korea awarded total 6 enterprises with each significant role in the industry. The award titles and winners of each item can be checked below.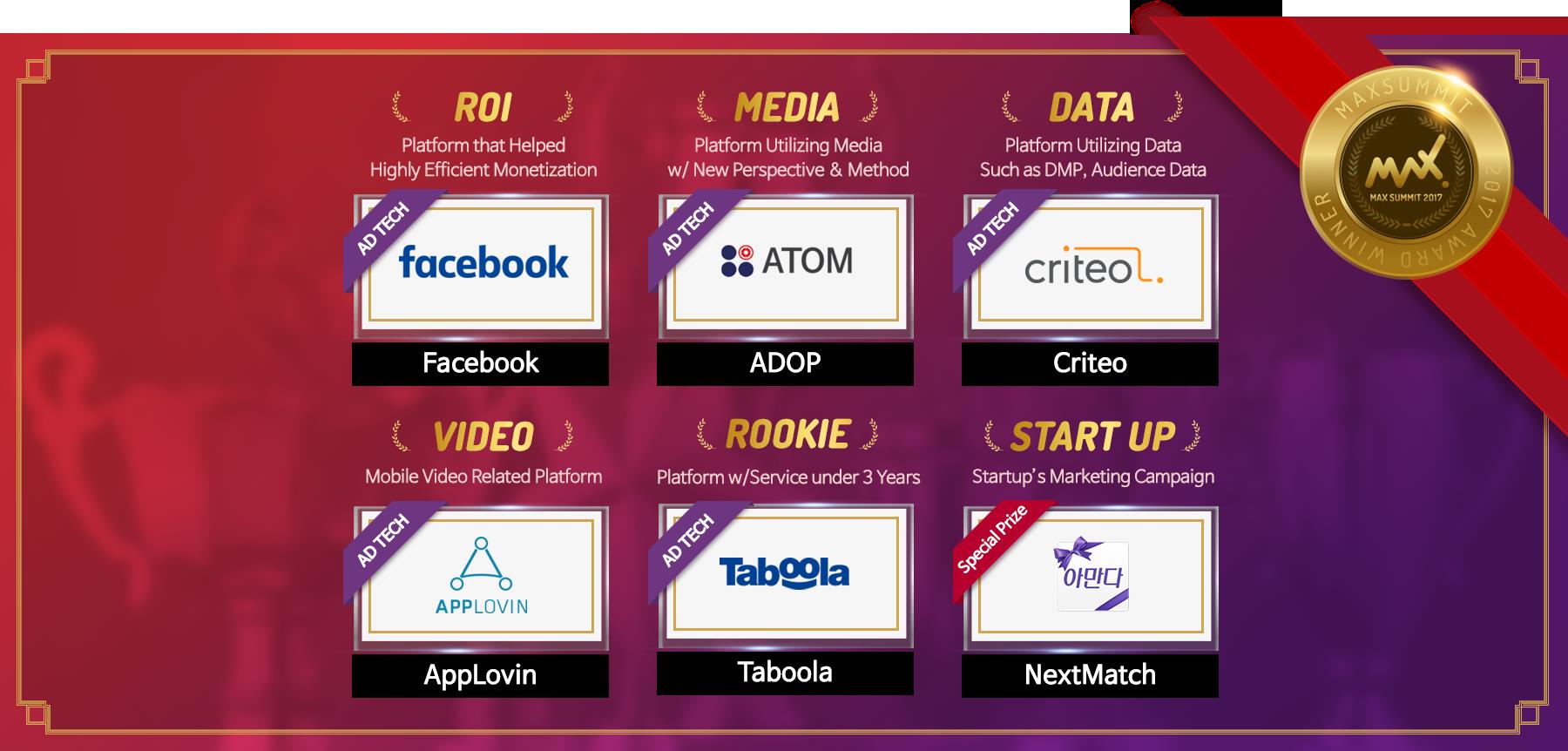 Comments