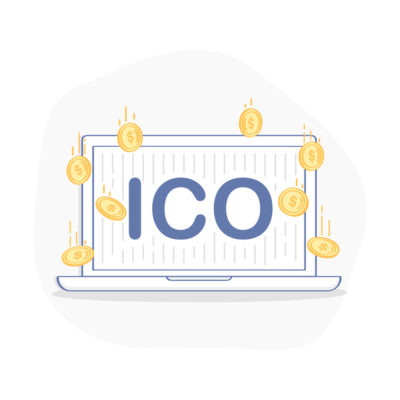 By Exposureland
The Advantages and Disadvantages of ICOs for Investors
ICO startups raised more than $3 billion in 2017. In 2018, more than 1,000 startups are expected to crowdfund over $10 billion through the same financial model. In fact, ICOs have already raised more than $2 billion so far, with Telegram raising more than $800 million. If you have ever thought of investing in the risky industry, here is what you should know.
Private Investors are Taking Over
Not literally, but the scope of ICO investors is changing in favor of private investors. A recent survey shows that 85% of all funds raised by ICOs in the last six months came from private investors. The Telegram ICO campaign is proof of this. While the company is said to have already raised $800 million, none of the funding came through crowdfunding. To learn more, read ICO Results List 2018:  Recent ICOs with Their Final Results.
Benefits of Investing in an ICO
Potentially High Returns
The main reason why people choose to invest in such a risky business is that the potential gains are high. All of the best ICOs of all time have given back investors a return on investment of more than 10,000%. Here is a summary:
Data Source: ICOstats.com
Realistically, not all ICOs will produce an ROI of more than 100%. However, the chance that you could get 100% in ROI or more is reason enough to invest in at least one ICO you believe in.
Fund a Technology you believe in
It feels good to be a part of something you love. ICOs provide investors an opportunity to fund and become a part of a community they believe in. Fortunately, in the cryptocurrency industry, there is an ICO for almost everything. From video gaming to engineering, travel to the environment, you can back up a platform whose technology you love.
There are few industries where you can freely invest and become part of the community. Investing in an IPO, for instance, comes with tough rules. Buying stocks in some countries is hard work. But if you believe in a blockchain startup in this industry, you have a chance to invest. More so, ICOs are flexible and accepts funding from as little as $10. Some startups give out their tokens as airdrops to attract more members to the platform irrespective of their contribution. In nearly all cases, the highest minimum contributions startups demand is $1 Ethereum. At the time of writing, one ether coin is valued at $389. Compared to stock markets where you may have to invest thousands of dollars to earn a decent ROI, ICOs provide a better financial model for anyone to fund a technology they truly love.
Get Extra or Better Services
To attract more investors, cryptocurrency startups promise ICO investors better or extra services compared to regular customers. Take Indahash ICO, for example. The company is a social app that pays influencer social media users to promote select products. Influencers are paid 90 days after promoting the products.
After holding an ICO, the company promised influencers they could withdraw their earnings immediately after reaching their specified goals by using the company's tokens. They also get the chance to redeem their tokens for gifts and bonuses from the brands they promote. There are many companies besides Indahash offering ICO investors extra services beyond what regular customers get. Cool Cousin, an app where tourists can learn about a city by interacting with local dwellers, will now offer locals a chance to earn valuable tokens by providing information about their cities. Traditionally, locals simply shared information about their city on their own goodness. But after the ICO, tourists will have to purchase tokens that they use to reward locals who provide them with the information and guidance they need.
Reasons not to Invest in an ICO
Too Many Scam ICOs
While you may look at an ICO's project and think it will be the next Ethereum, the company's founders are only interested in your money. It has happened so many times that there are people dedicated to analyzing ICOs in search of red flags. In 2017, an estimated 47% ICOs failed or exited as scams. It prompted countries like China and South Korea to ban ICOs completely.Most countries around the world are also toughening their rules about conducting ICOs. If you choose to invest, check for the following signs that may indicate of an ICO doomed to fail:
• Fake profiles of the company's team members
• Poorly written Whitepaper with high levels of plagiarism
• A weak product with low chances of succeeding-one scam ICO tried to raise funds by claiming they will help customers' identify genuine vegetables
• Red flag alerts on forums like Reddit and Bittalk
• Little or no effective communication from the founders
• The anonymity of the company's headquarters and the team
Liquidity of ICO Tokens
Being a cryptocurrency investor can be stressful. Investing in ICO tokens is even more stressful. A token will be worth $5 today and lose its value in less than a week. There are times when the token will lose value for days, weeks and months. High liquidity for tokens has often pushed institution investors from this financial model. Most ICO investors only back up a project with an amount of money they would be willing to lose.
Lack of Quality Teams
There are lots of ICO startups that don't close down after receiving investors' money. They will go ahead to develop the project they heavily funded for. But sometimes, the team behind this project is not fit enough to lead the company to greater growth. Sometimes the product is not good enough to beat existing competition, and the ICO may fail. 
In increasingly common cases, a security gap could expose the company's platforms to hackers, leading to theft of tokens or any other security breach. In the end, the chances of not getting back positive returns after an ICO are quite high.
Conclusion
The best way to approach ICOs is as side-investments that you shouldn't stress over. Take as much time as possible to review and identify an ideal ICO, but don't put your hopes all there. It's a risky investment, and you could lose all your money.
Comments